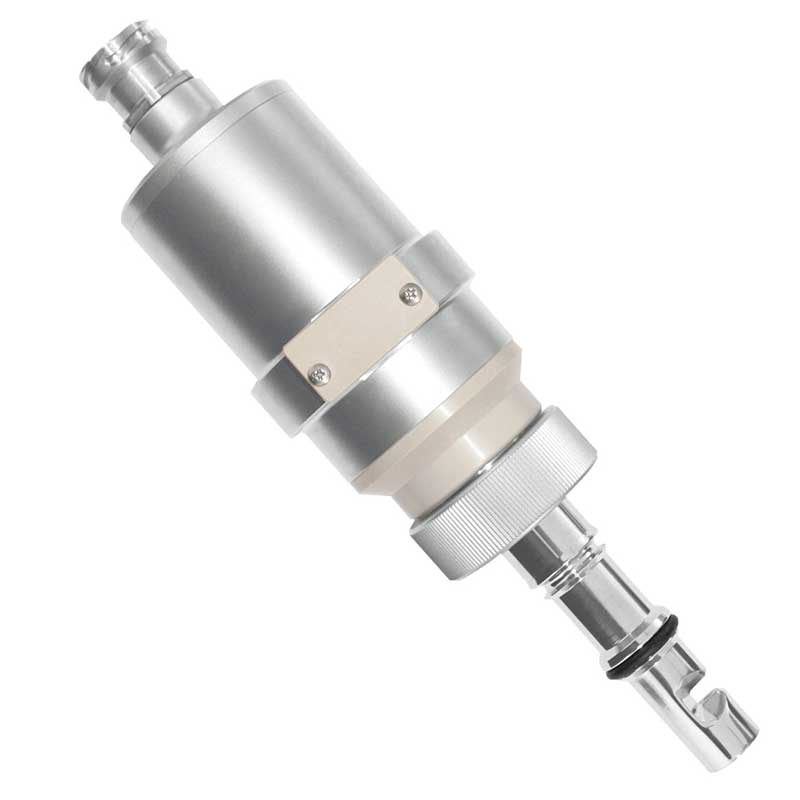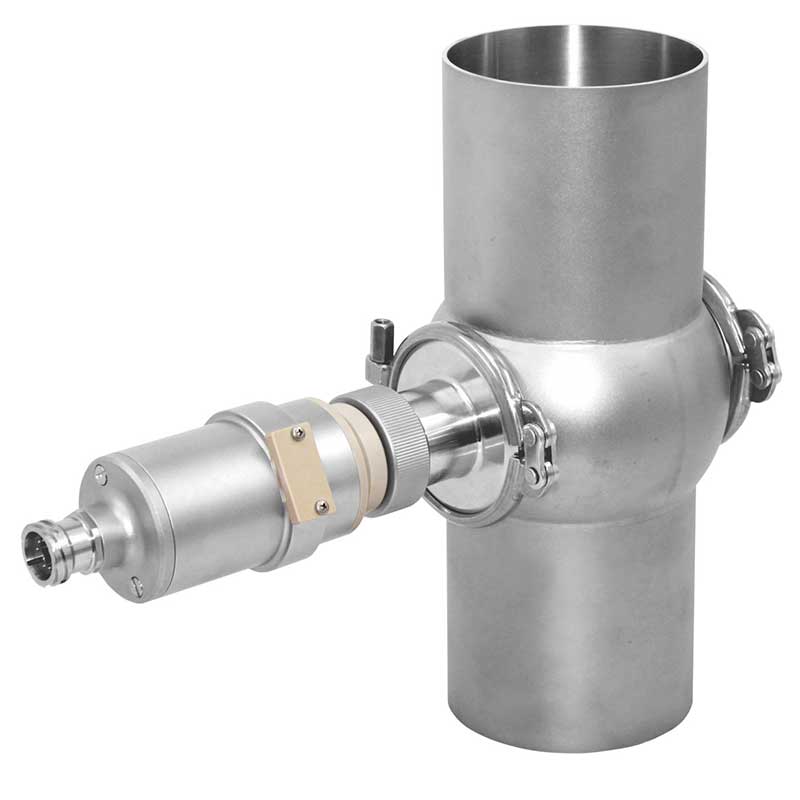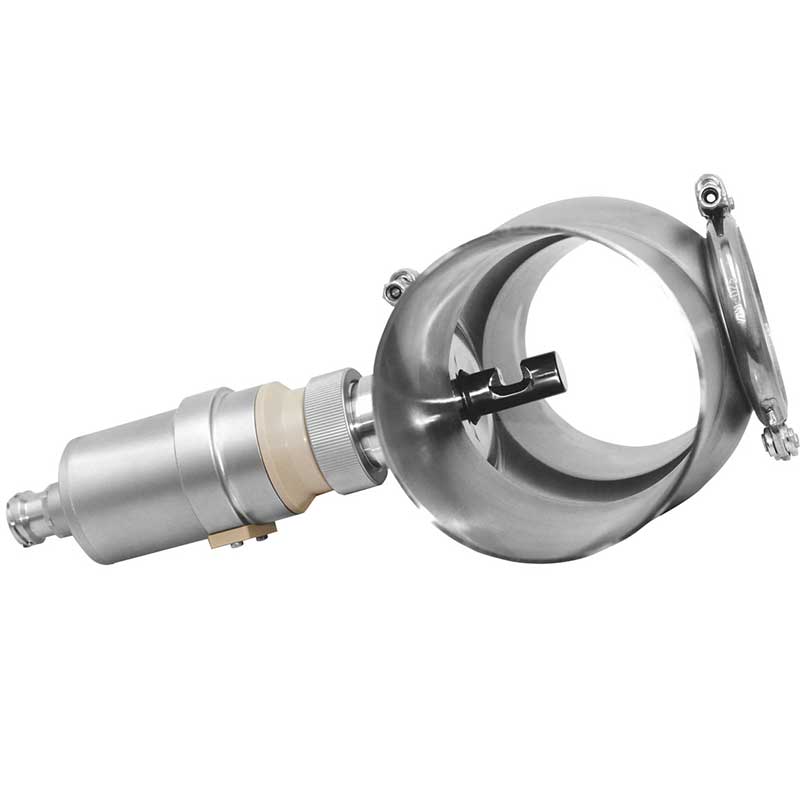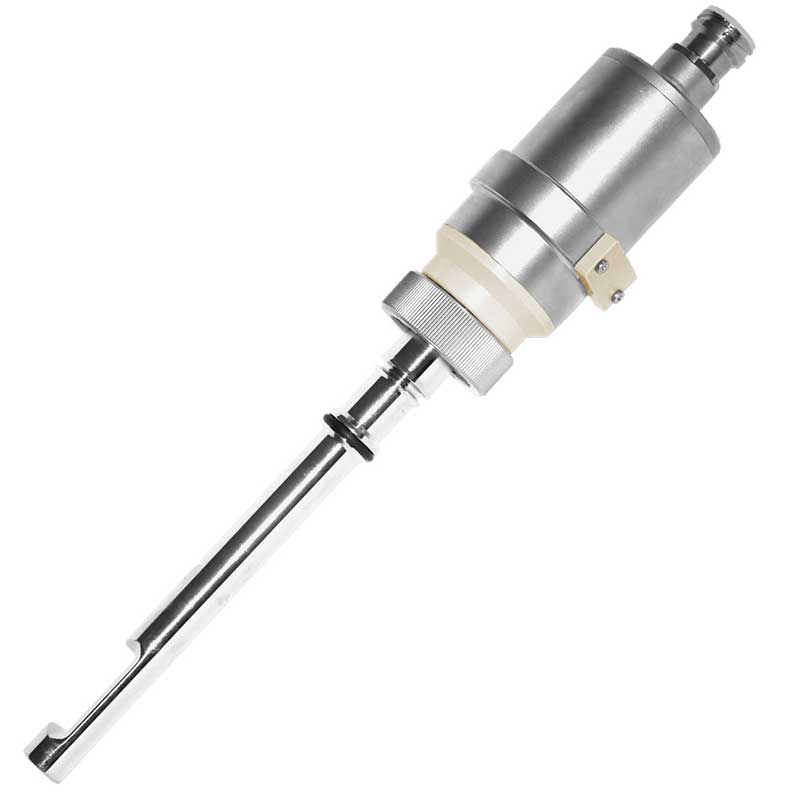 AS16-F Color Probe
Single Channel VIS Absorption Probe
The AS16-F is a high precision absorption probe for direct installation into pipelines and vessels measuring visible (VIS) light absorption in liquid samples. Wavelength and optical path length can be individually configured to meet the process control requirements with the highest accuracy.
Used For
Color scale:
Color control

for beer / water phase separation
---
Inline color measurement in demanding process conditions
No sampling or by-pass installation needed
---
Fast and accurate color measurements
Immediate detection of color changes to verify product quality
---
Hygienic probe design (3-A)
For pipe and vessel installation
---
Different wavelength modules available
Application optimized configuration
---
Optional validation accessories
Easy on-site / on-demand verification
The AS16-F is a precision absorption probe, which is designed for direct installation into pipelines and vessels and provides accurate concentration measurements with remarkable repeatability, linearity and resolution. A wide selection of different optical path lengths and insertion depths are available combined with optional calibration filters. The AS16-F uses a specific wavelength in the visible (VIS) spectrum to measure color in liquids with little or no turbidity.
Additionally, NIST-traceable calibration accessories provide absolute measurement confidence.
AS16-F
Schematic

OPL
Windows
Lamp module
Optics modules (incl. filter)
Detector module

No window gaskets used

Measurement
Measurement principle

1- Channel Absorption of light

Measurement wavelength(s)

AS16-F:430, 550 or 620 nm

Detector(s)

1 silicon photodiode (hermetically sealed)

Measuring Range

AS16-F:

any measuring range between

0 - 0.05 to 2 CU

(depending on wavelength)

Optical path length

1, 5, 10, 20 or 40 mm

Calibration

CU (concentration units) application specific calibration

Light source

special incandescent tungsten lamp 5.0 V DC, 970 mA

typical life span: 3 to 5 years (25,000 to 40,000 hours)

Resolution

< ± 0.05 % of respective measuring range

Repeatability

< ± 0.5 % of respective measuring range

Linearity

< ± 1 % of respective measuring range (specific to application)

Protection

all optical parts have an IP rating of IP65 or higher

Process Adaption
Material

wetted parts: stainless steel 1.4435 (SS 316 L) dF < 1 %, BN2

surface: electro-polished Ra < 0,4 μm

housing: stainless steel 1.4571 (SS 316 Ti)

Port connection

thread G1-1/4 in., ISO 228/1 for port AS25 (similar Ingold-port)

diameter: 25 mm ( D= 25 H7)

O-ring groove for 30 mm and for 60 mm port length

Port gasket

O-ring 18.64 x 3.53 mm EPDM (FDA / USP Class VI)

Insertion depth

35 mm (1.38 in.) + OPL at a port length of 60 mm (2.36 in.)

135 mm (5.31 in.) + OPL at a port length of 60 mm (2.36 in.)

Process pressure

10 mbar to 20 bar (0.15 psi to 290 psi)

Windows

Sapphire (seal-less)

Installation accessories

weld-in ports
Varivent adapter (50.00)
clamp adapter (1.5 and 2.0 in.)

Temperature Ratings
Process temperature

permanent:0 - 100 °C (32 - 212 °F)

peak 60 min/day:0 - 150 °C (32 - 302 °F)

Ambient temperature

operation:0 - 40 °C (32 - 104 °F)

transport:-20 - 70 °C ( -4 - 158 °F)

Calibration
Calibration adapter

none

Calibration adapter VB

Filter adapter FH03 for calibration filter used for sensor verification

Pressure and temperature ratings specified herein may be subject to limitations - see instruction manual. The appropriate choice of material for all wetted parts is the sole responsibility of the user. Data given are subject to changes without prior notice.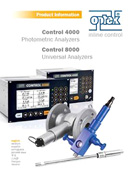 C4000 - C8000 Product Information
Visit our documentation page to view a complete list of translated documents.