Photometry
How optek sensors work
The Basics

Figure 1: optek photometric analyzers consist of these main components:
Converter - (transmitter)
Cable set - special high-grade shielded cable assembly connecting the sensor to the converter
Sensor body – measuring device in different process mounting options.
Sensor - Inline (flow-through) or insertion-type (probe) with
Light source
Detector assembly
Sensor Composition and Assembly
In general, optek sensors consist of a lamp arm with the light source (4), a measuring cell called sensor body (3) and a detector arm (5) with one or multiple detectors, depending on the measurement principle applied.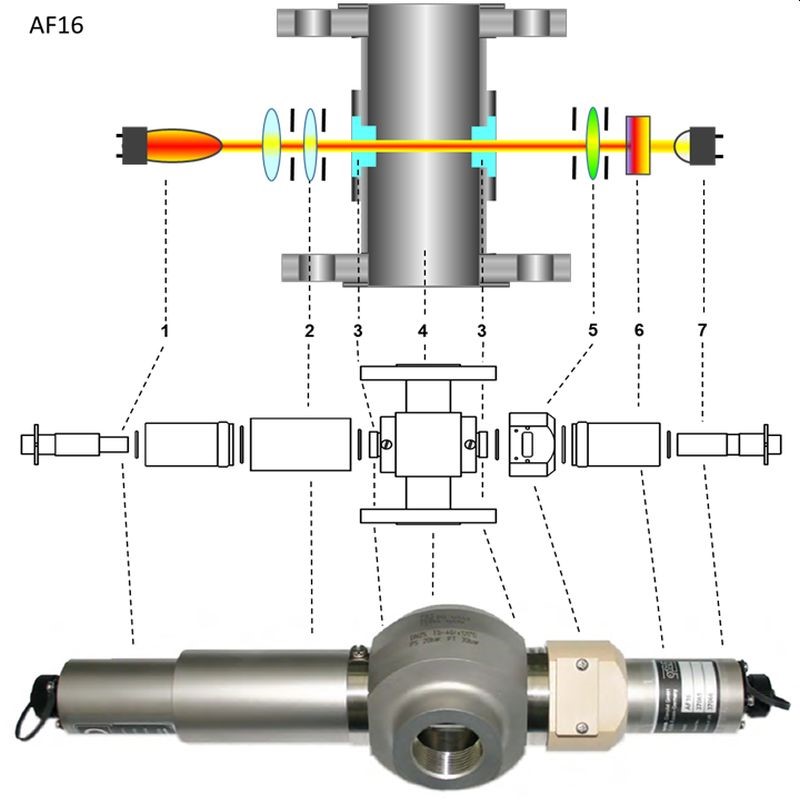 Figure 2: Drawing of the principle composition and assembly of the AF16-VB sensor
lamp module
optics module
optical windows
sensor body
calibration module
filter module (VIS, NIR)
detector module
Wavelengths
Depending on the application, the detector module contains optical filters (e.g., 280 nm) to specifically measure at the wavelength, where the chemical component in focus has its absorption peak.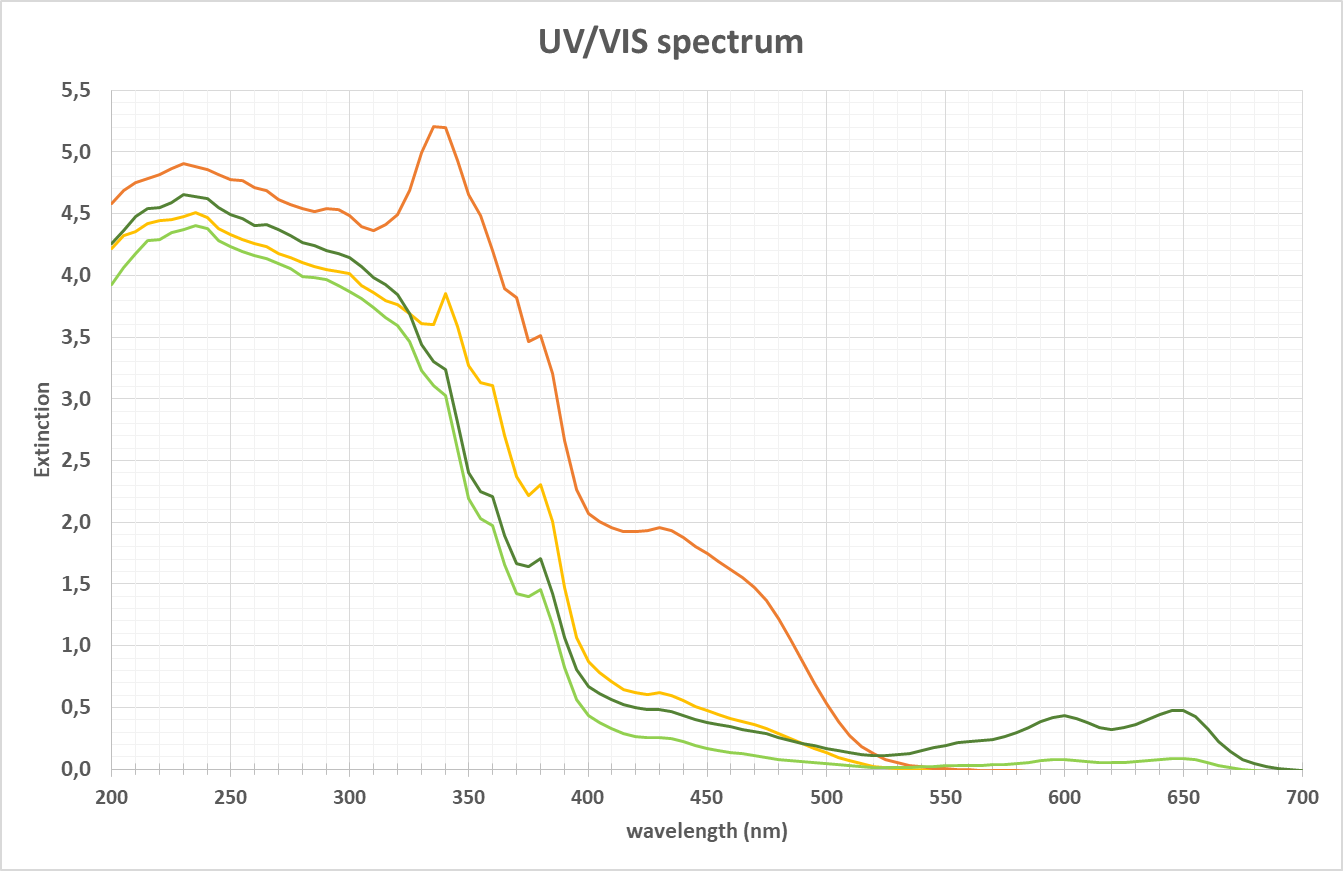 Figure 3: typical absorption spectra.
optek sensors have a variety of wavelength options to meet all measurement application needs.

Figure 4: Available filters (wavelength, nm) for optek sensors.
Optical Path Lengths (OPL)
To accommodate for the desired concentration range to be monitored, the optical path length (OPL) can be adjusted by adding necessary optical windows.
optek sensors, such as the AF16-F, AF45, AF26, can be configured with optical filters based on the respective application wavelength requirements. The dual-channel AF26 and AF46 sensors are designed for use with two filters.

Figure 5: Flexible sensor body design with different optical path lengths realized using different windows.