Oil in Cooling Water Monitor
The ability to detect oil in water is important for many industrial processes involving cooling water or heat exchangers. For example, electric generating stations often use natural sources of water such as lakes and rivers to cool generator lube oil systems. The lube oil is cooled in a heat exchanger where the lube oil and cooling water are in isolated streams.
Under adverse conditions, leaks of lube oil into the cooling water may occur and in turn be released into the environment. optek has designed sensors to detect very low ppm levels of lube oil in water, allowing plant operators early indication of seal leakage or other failures.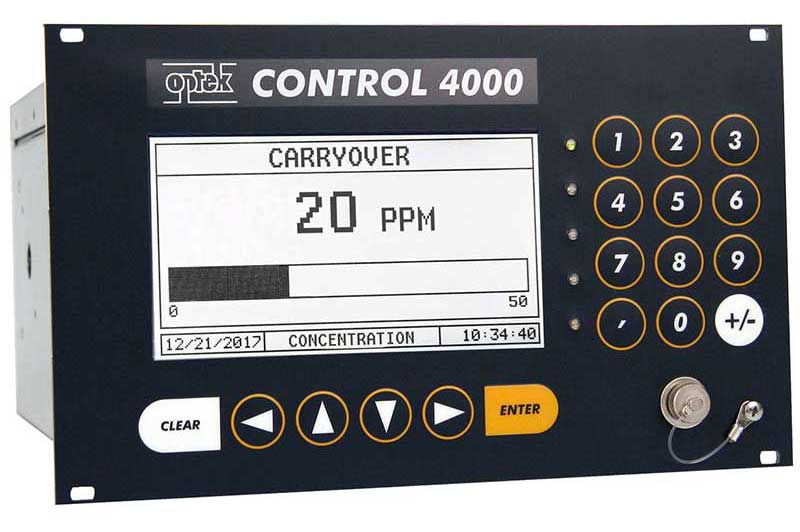 Monitor trace amounts, down to ppm levels, of oil in your cooling water
Benefits of Monitoring Trace Lube Oil in Cooling Water
Immediate Detection of Seal Leakage or Failure
Protection from Accidental Environmental Emissions
Reduced Manual Sampling and Lab Analysis
Equipment Protection – Avoid Leakage Damage
Lower Maintenance Costs
Cooling Water Feed / Return
Natural cooling water sources will often have varying amounts of background suspended solids due to runoff, storms or seasonal changes. Therefore, when the cooling water is from a natural water source, optek recommends a TF16-N turbidity meter on the inlet and outlet headers of the cooling water system. When both sensors are interfaced with a C4000 converter, the monitoring system can output the differential between the inlet and outlet sensors. If there is a lube oil leak, the system will see an elevated value, regardless of the incoming cooling water quality. If there is no lube oil leak, the system will read at or near zero.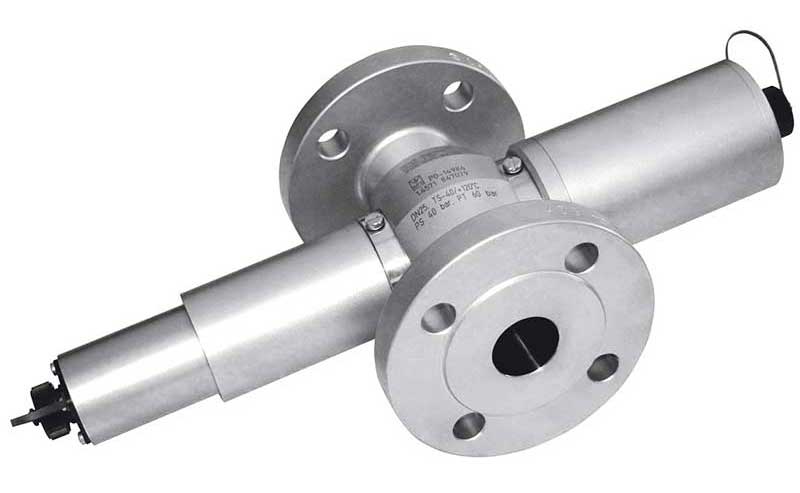 optek lube oil monitors consist of a TF16-N turbidity meter. Pictured here the sensor is mounted on a flange sensor body, other process connections are available to fit your need.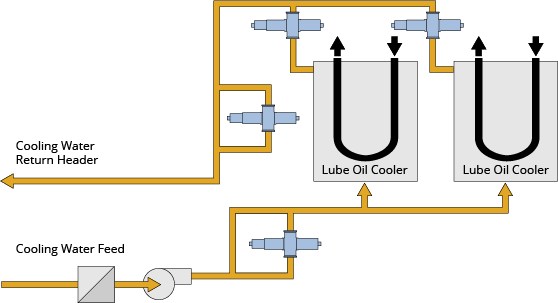 Cooling Water Return Header
An optek TF16-N sensor can also mounted in the main line or side stream of the cooling water return to detect trace oil in the return water.
Lube Oil Cooler Water Return
To identify lube oil leakage at individual lube oil coolers, a TF16-N sensor should be installed on the cooling water return lines of each lube oil cooler. Under process conditions, all instruments maintain the same output signal regardless of cooling water quality. When one of the lube oil coolers experiences a leak or seal failure, it's sensor will provide a relatively higher signal than the other lube oil cooler sensors, thereby identifying the lube oil cooler that is leaking.
Trace Lube Oil in Cooling Water Summary
Important industrial cooling water applications can benefit greatly from using TF16-N turbidity meter to detect free oil and suspended solids. Capable of withstanding high temperature and pressures, they can be installed in any hazardous rated area. optek's cooling water monitoring system allows for an early leak detection system, while at the same time protecting the environment and safeguarding operating equipment. Together with low installation and maintenance costs, optek is the right choice for cooling water monitoring.
Oil in Cooling Water Monitor
Get in Touch with optek
If you have any further questions or queries please do not hesitate to get in touch.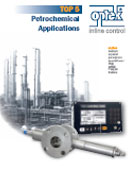 Top 5 Petrochemical Applications
Visit our documentation page to view a complete list of translated documents.