Chlorine Dioxide Analyzer
Inline chlorine dioxide measurements
optek's chlorine dioxide (ClO2) analyzers are inline devices designed to measure real time ClO2 solution strength and/or ClO2 gas concentration . These analyzers can be designed to accommodate virtually any measuring range regardless of the stream's phase. Operationally, the analyzer passes a white light beam through the ClO2 stream to be monitored, where light absorbance is measured at two distinct wavelengths.
Measuring at two wavelengths is better than one
The measuring wavelength is set to focus on or near the peak of the ClO2 absorbance curve, while the secondary wavelength is chosen to compensate for any influence due to light scattering such as:
window fouling
particulate / suspended solids
immiscible fluids
gas bubbles
Together, the sensor yields very repeatable and extremely reliable ClO2 concentration values under process conditions without the use of consumable reagents.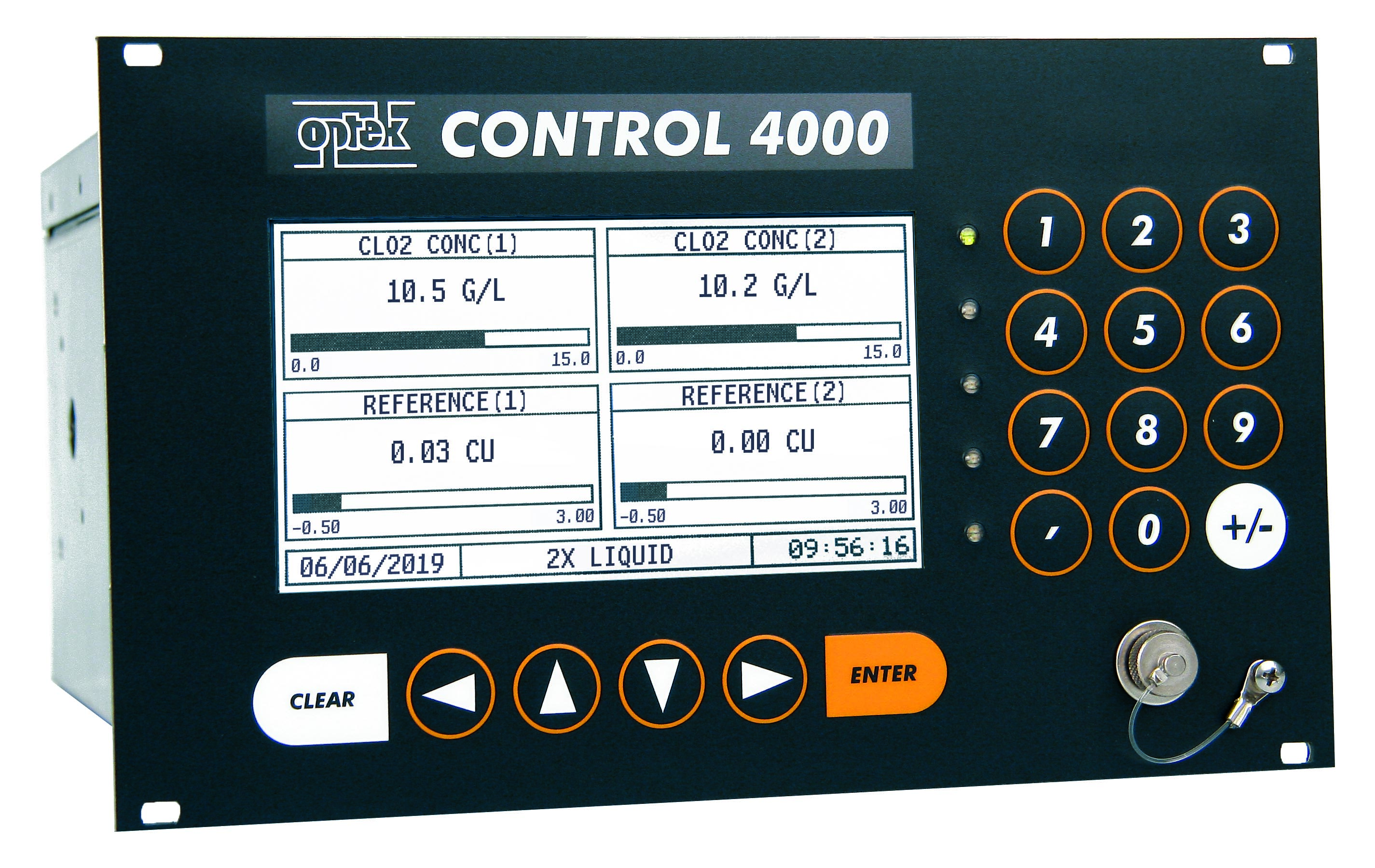 optek inline chlorine dioxide analyzer measuring two points along with the reference channels
Chlorine Dioxide Generator Monitoring
Chlorine dioxide is commonly used as a bleaching & disinfection agent, and is considered the safest and most effective for industrial applications. In facilities where high concentrations or large volumes are required for use as a bleaching agent (i.e. pulp & paper mills), ClO2 will be manufactured on-site using a ClO2 generator. In these instances, ClO2 gas concentration from the generator will be monitored to gauge the relative efficiency of the generating process, while ClO2 solution strength will be monitored after the absorption tower to know the exact concentration being produced.
In other facilities ClO2 is used as a disinfection agent. In these instances a volume of relatively higher ClO2 concentration is made, which is then dosed into a stream to achieve a lower target ClO2 concentration (drinking water, ballast water, etc.) being monitored by an optek chlorine dioxide analyzer. The ability to monitor the ClO2 concentrations in real time allows plant operators to achieve peak generator performance, lowest operational costs, and optimum product quality.
What makes optek's chlorine dioxide analyzer systems better?
A complete Optek ClO2 analyzer utilizes a C4422 converter, an AF26-VB sensor and a titanium or TFMC (Teflon) process connection. Together, this package offers the following advantages:
Chlorine dioxide measurements without use of consumable reagents
ClO2 measurements independent of flow rate or flow velocity
Can accommodate two independent measurement points on one C4422 transmitter
According to ATEX: Can be installed in Zone 1 (EPL, "Gb") or in Zone 2 (EPL, "Gc"). Conform to IECEx.
According to FM: Can be installed in Class 1, Division 1 or Class 1, Division 2 areas
In the case of ClO2 gas measurements, can compensate for temperature and pressure swings
Independent monitoring of the reference wavelength, giving a real-time indication of window fouling
System comes with a NIST traceable validation filter allowing for an online check of sensor performance
Utilizes a tungsten filament lamp ensuring long lamp life and consistent emissivity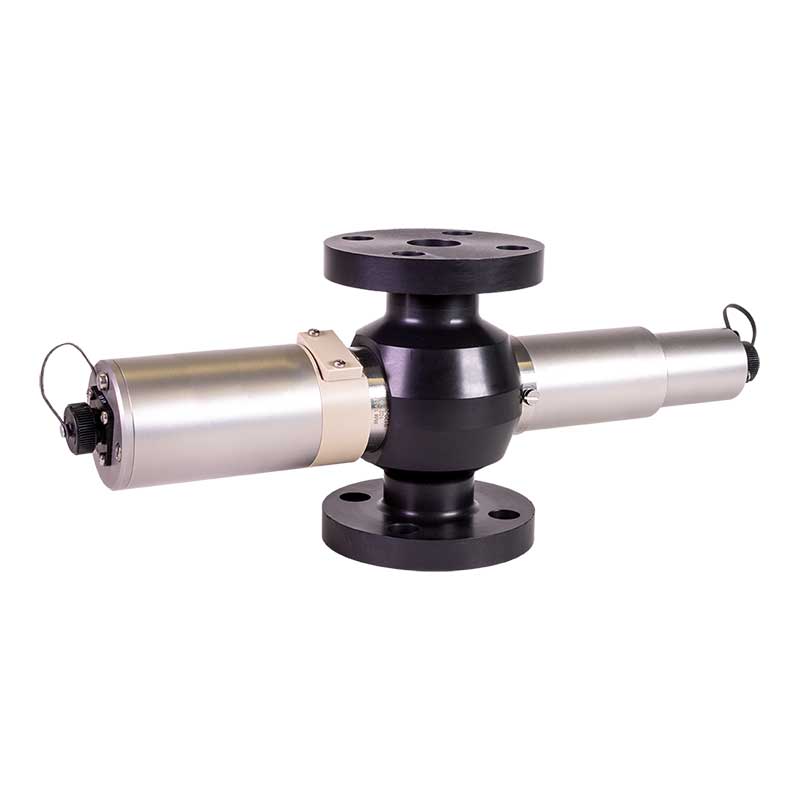 Realworld examples of measuring chlorine dioxide inline
Pulp & Paper Mills
Water Treatment Plants

monitor ClO2 solution strength before and after dosing

Monitor ClO2 solution strength for treating ballast water on ships
Monitor ClO2 solution strength for medical waste disinfection
Monitor ClO2 solution strength for treating produced water prior to re-injection
Chlorine Dioxide Analyzer
Get in Touch with optek
If you have any further questions or queries please do not hesitate to get in touch.