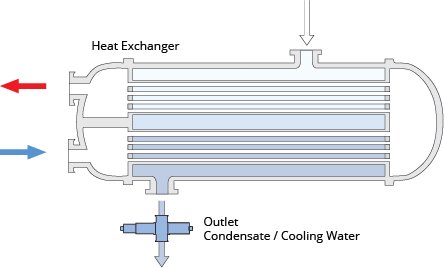 Condensate and Cooling Water
Condensate
optek photometers ensure that condensate is free from particulates allowing it to be reused for boiler feed or other processes. This has proven to be an extremely beneficial process improvement: Reducing water usage, treatment chemicals, and wastewater costs.
optek Products used in Condensate and Cooling Water Monitoring
Heat Exchanger Leak Detection
Heat exchanger leak detection is an important application for many processors. Companies in all industries increasingly demand measurement of oil contents in the ppm range. For this purpose, inline turbidity meters have become standardized worldwide as a reliable solution.
By using optek turbidity meters in heat exchanger cooling/heating lines, a pinhole leak in a plate can now be detected and repairs can be made before a catastrophic breakdown occurs. Also, operating costs are reduced because heat exchanger downtime can be scheduled to minimize process downtime. This ensures proper operation of the heat exchanger and reduces the risk of bacteriological growth in cooling/heating lines.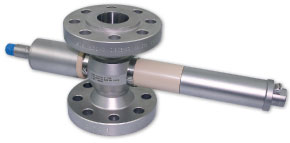 optek TF16-EX-HT-N Scattered Light Dual Channel Turbidity Sensor
Carryover
There is a chance of carryover in any area where water is used to heat or cool the process stream. An optek inline photometer is an excellent tool for immediate detection of process trace particulates.
In applications where the process stream consists of undissolved oil or solids, a TF16-N scattered light turbidity meter can detect the total particle content. By measuring in the near-infrared (NIR) range, the measurement will not be affected by color or color changes. With optek instruments, process temperatures up to 240 °C (464 °F) are manageable.
Typical Applications:
Dairy:
Heat exchanger leak detection in pasteurization process
COW water monitoring in evaporation process
Coffee:
Instant coffee evaporator monitoring, trace product in heating / cooling lines
Fruit Juice:
Heat exchanger leak detection / carryover in cooling/heating lines
Edible Oil:
Condensate monitoring to identify trace oil in condensate water going to the cooling tower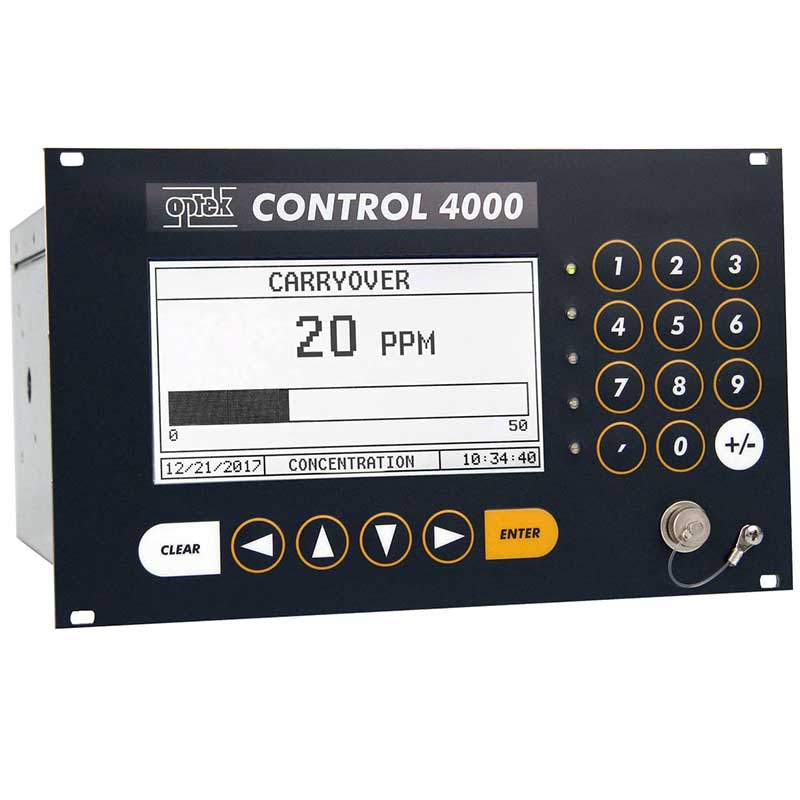 optek C4000 Photometric Converter
Condensate and Cooling Water
Get in Touch with optek
If you have any further questions or queries please do not hesitate to get in touch.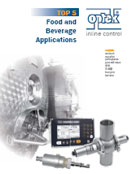 Top 5 Food and Beverage Applications
Visit our documentation page to view a complete list of translated documents.