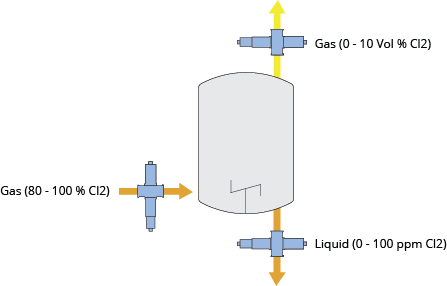 Halogen Concentration
optek provides high performance inline photometric process analyzers to the chemical industry. Installed at strategic points within the process (inlet pipes, outlet tubes, in tail gas of reactors or in waste water streams), these analyzers provide an excellent return on investment.
optek Products used in Halogen Concentration Measurements
Chlorine Concentration
Chlorine plays a significant part in the production of chemicals, pharmaceuticals, disinfectants, bleaching agents and insecticides. optek process analyzers provide reliable and repeatable chlorine measurements inline. These chlorine concentration measurements are performed in real-time without the need for hazardous sampling.
Measurements are possible in low and high percent ranges for gaseous phase processes and ppm levels for liquid phase processes. Available options include high pressure, high temperature, ATEX and FM hazardous area classifications.
Measurements of other halogens like fluorine, bromine and iodine can also be achieved in gaseous and liquid phases.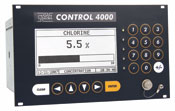 optek C4000 Photometric Converter
Measurement
Using a secondary wavelength, optek dual channel sensors compensate for background turbidity or other media contituents automatically. The signals from other instruments measuring temperature or pressure are recommended to be used directly as compensation for the raw gaseous halogen concentration. The optek C4000 converter processes up to two mA-inputs, displaying the compensated signal and transmitting it via four mA-outputs or with PROFIBUS® PA or FOUNDATION™ Fieldbus.
As shown in the above illustration, the chlorine is measured in the inlet of the reactor to determine the actual concentration. In the exhaust outlet, the chlorine concentration can be monitored in the gaseous phase for legal and environmental reasons and to prevent excess emissions to the atmosphere. A sensor installed in a bypass or outlet line determines the actual concentration of the chlorine in the liquid phase. Monitoring these three points ensures the highest process performance, minimizes product losses and reduces emissions.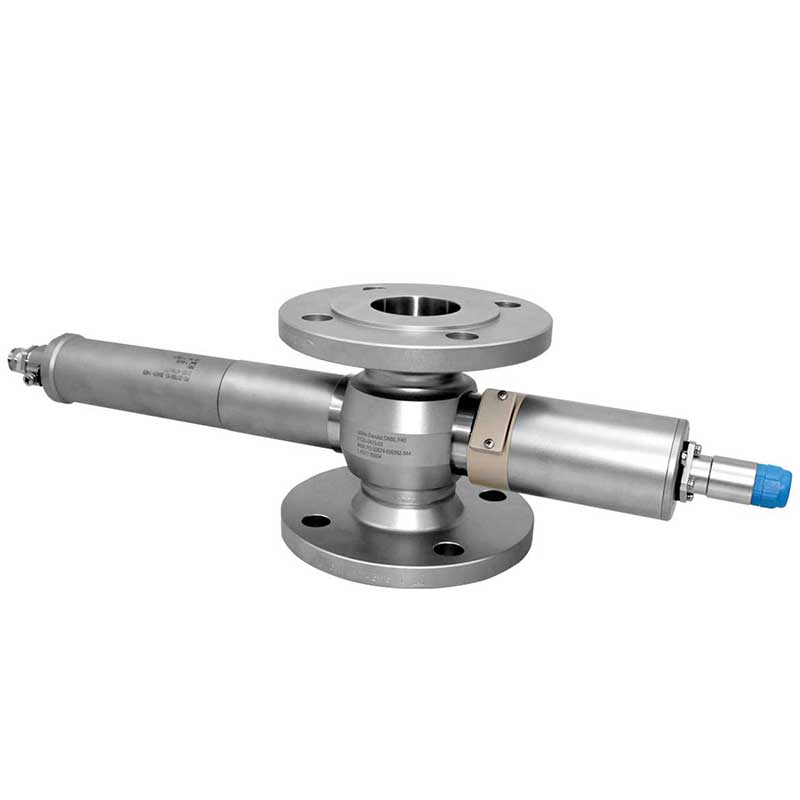 optek AF26-EX-VB Dual Channel Absorption Sensor
Due to the very aggressive chemical medium, wetted parts of the analyzer are manufactured of corrosion resistant materials like titanium, TFM, sapphire windows and fluoroelastomer O-Rings. These materials are proven to withstand highly corrosive media like wet chlorine in numerous installations.
Improve Efficiency
Using optek sensors in chemical plants provides real-time monitoring of halogens from high to low concentrations in gaseous and liquid phases.
The ability to monitor exhaust gases prevents pollution of the atmosphere while reducing the consumption and excess emissions of chlorine in chlorination reactions.
Controlling the feed rate to the reactor (chlorinator) in a dynamic control loop maximizes production efficiency and minimizes sample preparation costs.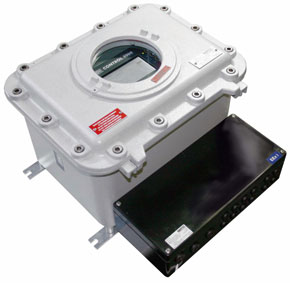 Flameproof Housing EX d for optek C4000 Converter
Halogen Concentration
Get in Touch with optek
If you have any further questions or queries please do not hesitate to get in touch.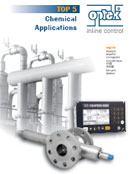 Top 5 Chemical Applications
Visit our documentation page to view a complete list of translated documents.