Upcoming Tradeshows
We look forward to your visit at any of these listed events. Please feel free to contact us to arrange a meeting during the show!
Please select a country to view the list of tradeshows optek will be attending.
Adelaide (SA) IICA Technology Expo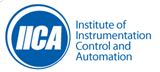 Date:November 15, 2017
Booth:TBA
Location:TBA
SA 5000
Australia
optek Represented by:AMS Instrumentation & Calibration Pty. Ltd.