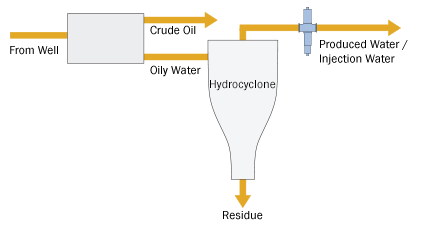 Oil in Produced Water
Typical Applications
Measure oil in water content at produced water processing plants
Monitor oil in injection water
Detect oil in discharge water
Measure oil in water content of tanker ship ballast water
Produced Water
When crude oil and natural gas are extracted from the ground, undesirable constituents such as water, sand, and other contaminants are also extracted. These constituents are separated over several processes, and the water portion of the separation is known as produced water. Produced water will contain some level of hydrocarbons that must be further separated before it can be disposed of or used in subsequent operations. To conform to strict environmental standards and to improve produced water management, it is important to monitor the water quality at various points in the separation process. optek inline photometers can be used to monitor this process on production platforms or land based water treatment sites.
Oil in Produced Water Separation
optek oil in water sensors are typically installed after final filtration or separation to monitor both the efficiency of the process and to verify the filtrate meets accepted environmental standards.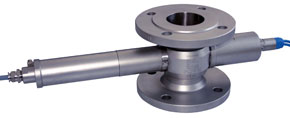 Measurement
optek TF16-N sensors can detect very low levels of oil using scattered light technology. Because this technology is much more sensitive to oil droplets in water, it is the preferred monitoring technique compared to absorption based technology. Furthermore, optek inline sensors meet all area classifications of the production unit and can be supplied with ATEX, FM or IECEx certifications.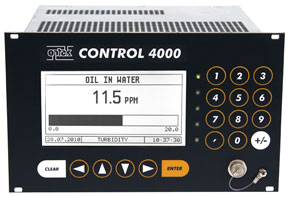 Offshore Water Quality Monitoring
Water injection is used by offshore installations to achieve maximum oil recovery from the oil well. The produced water from these installations if treated can be reused or returned to the sea, providing environmental limits are met.
By installing an optek TF16-N oil in water sensor on an offshore FPSO (floating production storage and offloading) installation, the produced water once treated is reused for injection, sanitation use on the FPSO or is stored until needed, reducing water usage.